We were pleased to join the Southern District Health Board and Otago Polytechnic to celebrate the Otago Nursing Excellence Awards.
The awards recognised and celebrated nursing excellence in Otago and the Presbyterian Support Otago Award was one of nine categories presented.
Congratulations to category winner, Madeleine Esdaile, who is our Clinical Manager at Aspiring Enliven Care Home in Wanaka.
Being nominated for the award was a real achievement, as it shows that peers and managers have recognised the special contribution you make to nursing excellence. Other category finalists (pictured below with Enliven Director Maurice Burrowes and Interim Chief Executive Gillian Bremner) were Kim Taylor (Elmslie House), Rachel Cox (Ranui), Gill Malpass (Ross Home) and Jenny Jackson (Ross Home).
The nomination for Madeline spoke about the quality of her clinical work and her care for the residents and families she works alongside.
Madeleine is working at an expert nurse level with an extensive clinical knowledge. She operates from a holistic perspective, considering what is happening clinically, and emotionally, for the residents.
Madeleine listens to the residents and they feel genuinely heard. One GP describes her as highly skilled and organised and is always able to trust her clinical judgement.
Madeleine stands out due to her high level of clinical expertise, her excellent communication skills and relationship building. She is respected and her judgement is trusted by Registered Nurses and other health professionals.
Although she deals with stressful situations on a frequent basis, Madeleine is calmness and kindness personified with genuine care and compassion for the residents she works with.
Congratulations, Madeleine, on receiving this award.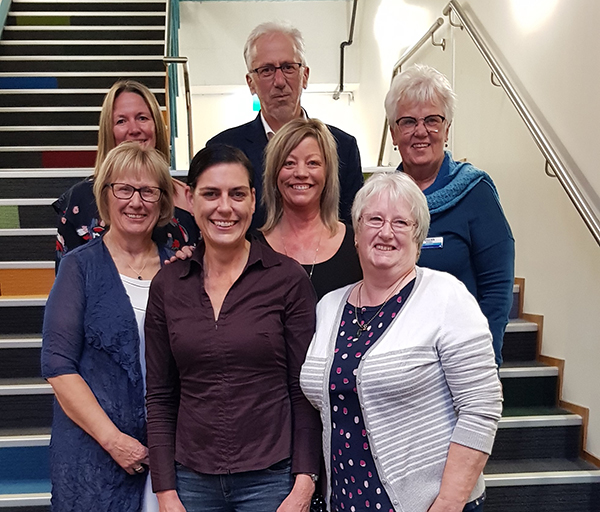 https://www.odt.co.nz/news/dunedin/health/otago-nursing-excellence-recognised