Thank you Georgia and Scarlett!
These amazing entrepreneurs performed a live streamed concert for staff at MPI (Ministry for Primary Industries) to raise money for gifts to help support local families at Christmas.
They raised $785 and with The Warehouse contributing $100, they had $885 to spend. Scarlett and Georgia purchased gifts and delivered them to Family Works to send out to local families.
When dropping them off they gave an impromptu performance and we were blown away by their beautiful voices and musical talent!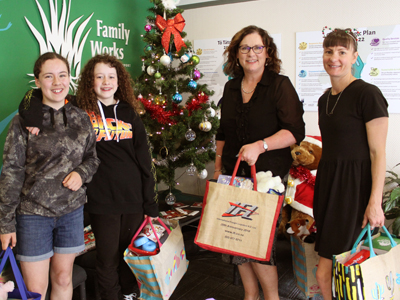 ---
Thank you to local businesses
Over the summer, we have had such amazing support from many local businesses, including Placemakers and Gilmour Motors Suzuki who both collected items for our services over Christmas!
Thank you to ALL the many businesses, organisations and people that contributed to help us help our community.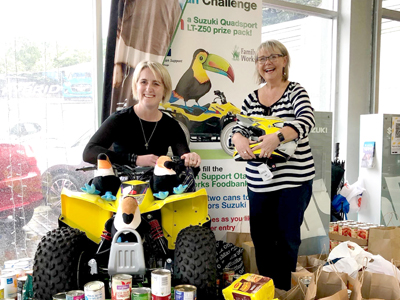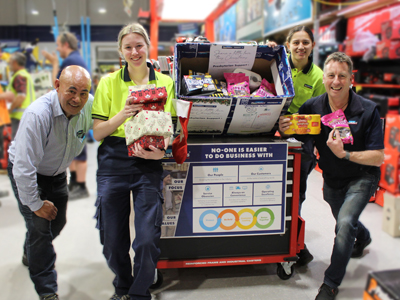 ---
Thank you to our online supporters!
A huge THANK YOU to everyone who donated to our special Christmas campaigns last year.
With your support we were able to load 100 Bee Cards with $30 of credit for local people who were unable to afford transport.
Over 300 teens from struggling families have been treated to the movies over these Summer holidays! This would not be possible without your help!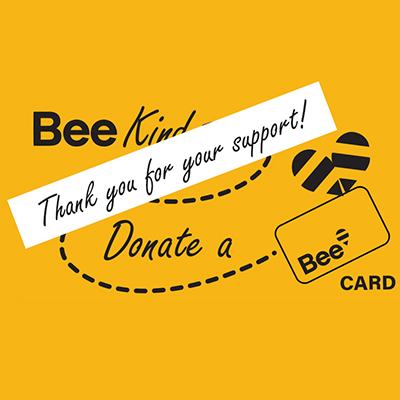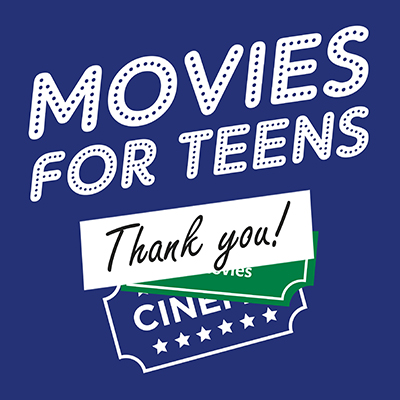 ---