We hope you will join in helping us give the gift of hope for the year ahead to families and people in need.
Your donation this Autumn will not only assist those who face the extra financial burden that the cooler months bring, it will also help us to keep running our programmes and supports which we provide free of charge to help people build new and lasting life skills.
Please consider making a donation using the form on the next page or visit www.psotago.org.nz/donate to make a donation online.
We appreciate your support and thank you for joining us in making a real difference to the community we live in!
Blessings,
Jude (Supporter Engagement Manager)
PS: I am always happy to chat with you if you would like to discuss other ways you can support our work. Please call me on 03 470 0834.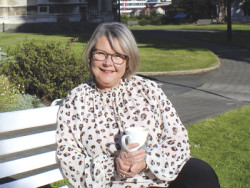 We rely on donations to run many of our social services
Family Works services rely on donations to run, including the foodbank, social work, and support programmes for children, families and individuals in need.
We are being faced with an escalating community demand for our services, particularly in the foodbank and social work areas.
If you are able to donate, please consider supporting us. 100% of all donations received are used within your local communities.
Make your donation before 31st March to receive your tax benefit this financial year.
---