There's always something planned for our Enliven aged care residents. They are at the heart of everything we do so providing amusing and entertaining activities and events is a must!
---
Pyjama Day fun at Iona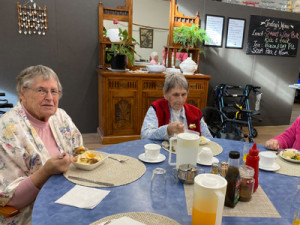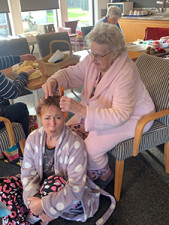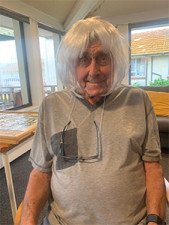 What better way to celebrate the Winter Solstice or the shortest day of the year than to wear pyjamas and that's exactly what Iona staff and residents did!
Senior Activities Coordinator, Bev Nuttall, said residents came up with the idea and everyone had a lot of fun dressing up, painting nails, playing cards, and eating home-made shortbread.
"Some of the residents didn't have pyjamas so I took them to the Warehouse to buy them. Pyjamas needed to be adjusted for a couple of ladies so Marilyn Halket took them up on her sewing machine."
"Maysie Glenn put my hair in rollers—it didn't look too attractive but was lots of fun. Not wanting to feel left out, Don Sutherland wore a wig to feel like he belonged!"
---
Cultural Celebration at Holmdene

To celebrate Filipino Independence Day, residents, visitors and staff at Holmdene in Balclutha were treated to a Filipino cultural afternoon.
It started with Holmdene Manager, Elmer Rodriguez (from the Philippines), explaining the background to Independence Day, followed by some cultural dancing and traditional Filipino food.
---
---