Meet music maker David Strang – our gifted piano player at Elmslie House in Wanaka.
Born in 1941, David grew up as one of four siblings including a twin brother. He went to Kings High School in Dunedin and a highlight was getting his Blues Blazer for the First XV Rugby team. David began playing the piano when he was seven years old.
He was thrilled to be able to play the new piano that was recently gifted to Elmslie House by the Masonic Lodge Wanaka No.277 and the Otago Masonic Charitable Trust.
How long have you been volunteering?
Almost 33 years. I come in and play for about two hours, sometimes longer. Then I have a cuppa and a chat with the residents. More recently I have started playing piano at Aspiring Enliven too.
How did you get involved ?
I originally got involved though the church. In the early days I played music of a serious nature, now I play light-hearted music that residents can dance and sing to. It seems to get a good response.
What do you enjoy about volunteering ?
It's lovely, I get a lot out of doing something for others. I fondly remember one lady who was moved to tears when I played 'A Nightingale Sang In Berkeley Square'. She told me she was in Berkeley Square with her mother as a child when the bombs fell, we were both emotional. Music is linked to memories and I enjoy speaking to people's past through the music.
"Music can change residents, enliven them, they love it. If they can't dance, they can sing."
What staff and residents have to say about David
"David's pretty special! He's reliable, he comes in and has lovely interactions with the residents". "His piano playing can morph into a singalong that we all enjoy". "Isn't he wonderful, he seems to enjoy playing as much as we enjoy listening". "He plays at Aspiring Enliven too, but he's really our volunteer."
---
At PSO we have over 500 volunteers across our Enliven care homes and community programmes, Family Works Foodbank, Stepping Stones, Buddy Programme, retail shops and events. Without our amazing team of volunteers, we wouldn't be able to do what we do!
Interested in learning more about volunteering?
If you would like more information about giving your time through volunteering, please visit the volunteering section of our website or contact our volunteer coordinator, Jasmin on 027 700 1550.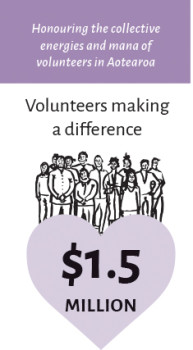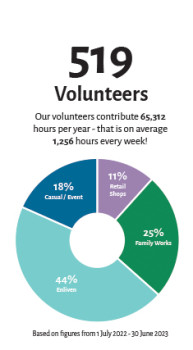 ---
---