The three retail Presbyterian Support Otago (PSO) op shops (Shop On Carroll, Shop On St Andrew, and Shop On Carroll Online) are about to undergo a major transformation.
The shops will be merged to become one retail destination in Princes Street (between Rattray and Dowling Streets) but the changes won't simply be about location, it will be a new way of taking sustainability and upcycling to the next level.
Retail Manager, Fiona Dodds, says sustainability is an important part of PSO's retail activity.
"Through reusing, repurposing, upcycling and recycling, we stand proudly for sustainability and will continuously look for other ways to achieve this."
"Our quintessential quirky vibe from Shop On Carroll will be replicated and amplified in the new shop. Our customers will be at the heart of our retail endeavours and our existing customer base will broaden to include many more."
The brand, Shop On Carroll, has proved to be very successful, so that will remain, but what will be on offer will go far beyond second-hand clothing.
"Our new location lends itself to being a destination that will offer much more than high-end secondhand clothing. While we can't divulge too much at this stage, it is an exciting time to ramp things up and realise the wonderful ideas from our team."
The new shop opens mid-October 2023.
We are still accepting donations for our shop! Please drop any donations off to 10 Carroll Street, Dunedin during September. Do you need these collected? We have a pick-up service! Just give us a call us on
03 471 8249.
How you can help!
Get us started by donating to the fit out of our new shop! We need:
2 x retro formica tables
30 x house or vegetable plants with pots
1 x clothes dryer
1 x washing machine
4 x sewing machines
2 x overlockers
Christmas decorations
If you have something you'd like to donate, but need us to pick it up give us a call and we'll make arrangements.
Donate your skills and time
We need people who have 'handyperson' skills to help us get the shop ready, and we need volunteers to join the team! Call us if you can help us out.Be part of the fun and help the environmentDonated clothing has three 'leases of life':
1 Shop on Carroll
2 Shop on Carroll Online
3 Family Works Stepping Stones
With these options available to prevent clothing from going to landfill, we have cut our landfill by 50% over the last four years. There's a host of uses for a variety of items, and very little goes to waste. Clothing is transformed by our volunteers into fabric bags and painters use old bedsheets and towels for covers. Our Stepping Stones members hold garage sales where customers can fill a bag of clothing for $1-$2.
We work hard to match our items to the place of highest need or greatest love. Call us on 03 471 8249 if you can help us out.
A huge THANK YOU to you!
We are incredibly grateful to the people who donate clothing and other treasures. It's a joy to receive a fantastic range of recycled and vintage clothing, fabrics and other collectibles.
Thanks also to our loyal customers who we are excited to welcome into our new space!
During the last year 37,168 Incredible people contributed to their community by shopping with us! (July 2022 to June 2023)
Profits from our retail shops go towards Presbyterian Support Otago's Family Works social services.
Can you help this Christmas?
We're looking for quality retro and vintage treasures for Christmas. We would gratefully receive items you no longer want, including (but not limited to) jewellery, haberdashery, china, crystal, toys, ornaments, anything that is quirky, vintage or deserves to be cherished in a new home!
Keep up to date with all our news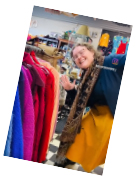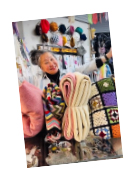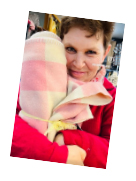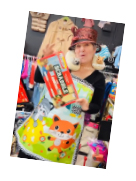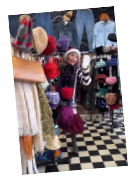 Have you seen our amazing team on social media?
Check out our op shop Facebook and Instagram pages for all our latest updates on our new location and to see our staff and volunteers in action!
www.facebook.com/shoponcarroll
www.instagram.com/shoponcarroll
Sign up to receive emails from our op shop at www.shoponcarroll.org.nz
---
---