At PSO our friendly team of financial mentors work across the Otago region, including North Otago where team member Mary Bulutao is based.
Mary recently worked with a client, Colin* (not his real name), who had bought a television for $3,000 in 2018 and because of an unfairly high interest rate, he now owed $6,400. Colin was struggling to pay this debt, as he had lost his job. The intense pressure Colin was under was starting to take its toll on his wellbeing. Faced with the threat of having his TV repossessed, and feeling very anxious, he reached out to Mary who was able to work alongside him and Work and Income to help him through this situation.
Success was achieved! Colin was so relieved that his debt was written off. Mary was thrilled for him because, like all our financial mentors, she loves to advocate for and work with people to help them achieve better financial outcomes and build better financial skills.
If you or someone you know would like to talk to one of our friendly financial mentors, please get in touch with us on freephone 0508 396 678.
We can help.
"I felt completely cornered financially, and now there is a great weight lifted off my shoulders. I know how to avoid that kind of debt in future"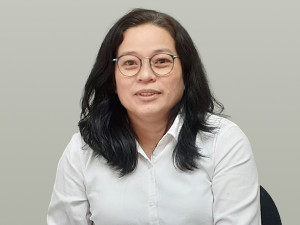 Mary Bulutao, Financial Mentor
Financial Mentoring, a service in demand
We have seen a huge increase in the number of people accessing our financial mentoring services over the last 3 months.
80% increase in clients referred for financial mentoring*!
136% increase in the number of financial mentoring sessions*
* Based on figures from 1 Nov 2021 - 31 Jan 2022 when compared to the same time frame from the previous year.
---