We remember fondly Reverend John Allen who recently passed away. He shared five years with us at Ross Home and was the grandson of Reverend Andrew Cameron who acted as the first CEO of the Presbyterian Social Service Association, as PSO was then known.
John's Auckland-based sister Mary Boyd has very kindly donated a trowel from the laying of the foundational stone of Ross Home.
Set in beautiful gardens, Ross Home in North East Valley was Dunedin's first home for older people and has a proud history of providing quality care and services.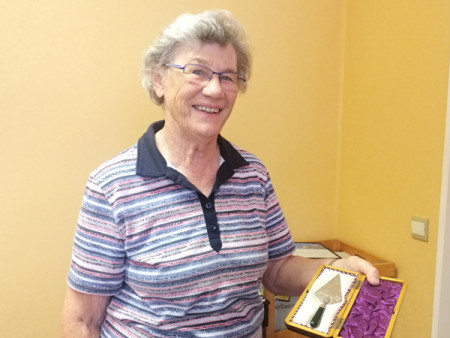 Photo: Mary Boyd.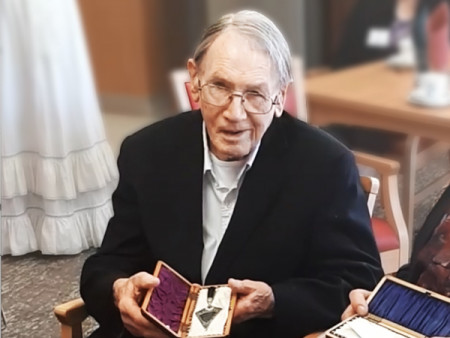 Photo: Rev John Allen at the Ross Home Centennial celebration in 2018, where he cut the cake to mark the Centennial.
---