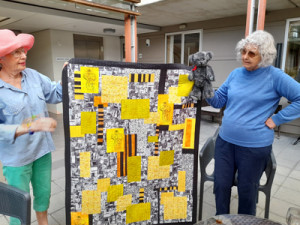 This stunning quilt and dearest little teddy bear are the work of Lesley (right), and were requested by her grand-daughter who is a regular visitor at Wanaka Retirement Village.
June (left) is also amazingly talented and recently sold her exhibited work at the Labour Weekend Wanaka Art Show.
---
Presbyterian Support Otago's Wanaka Retirement Village is a boutique complex with modern villas and apartments, close to our Elmslie House care home.
---