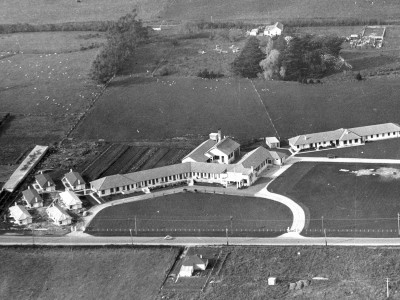 Iona care home in Oamaru has now led the way in quality residential care for older people in North Otago for 70 years. The development of Iona was driven by local people who wanted more for their community, and that focus continues in the caring staff, who are also members of the local community.
"Iona offers the community a safe, warm, loving place for their family members to come and have great care," said Brenda Wilson, careworker who has worked at Iona for 32 years. "What I like best about working at Iona is the chance to look after such lovely people and learn about their lives.
"I have many memories of my time at Iona. There are wedding displays, and riding on the back of a Harley from the front door to Argyll lounge and back. So many great staff, so many memories!"
Iona currently offers rest home and hospital level care for up to 79 residents and was the second care home built by PSO, after Ross Home.
(Banner image: Brenda Wilson with the foundation stone at Iona.)
Iona's early years
1944
Oamaru lawyer and member of the Presbyterian Church, Mr Albert Grave, along with his sister-in-law, Isabella McFarland Grave, and North Otago Run-holder R K Ireland, gifted Presbyterian Support Otago land to build Iona on.
1945
A North Otago committee was set up to raise funds, chaired by the Mayor of Oamaru, John Kirkness.
1950
Work began building Iona. The initial plan was for one wing to house 34 residents and a staff hostel.
1952
The foundation stone was laid by the associate Minister of Finance, C M Bowden.
1954
The first residents moved in.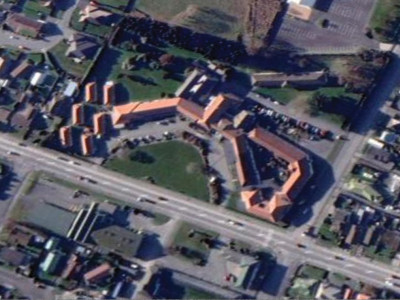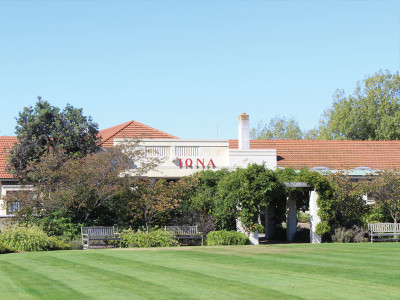 Did you know? Iona was originally called the Otago Presbyterian Social Service Association Hospital and Home for the Aged but was later renamed Iona, after the Scottish island where Saint Columba is said to have converted Scotland to Christianity.
---